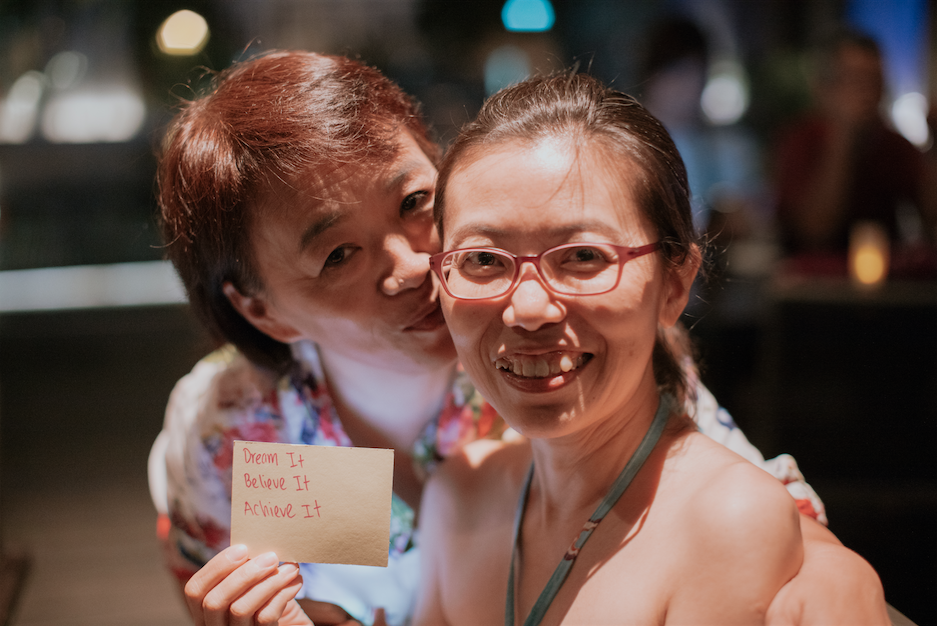 COUNSELLING
It can be quite daunting to internalise and accept the conditions that come with Muscular Dystrophy, and that confusion and doubt can create a volatile environment for individuals with Muscular Dystrophy and their caregivers. Art therapy and counselling help members and their families cope with struggles and emotions such as anxiety, grief, anger and depression.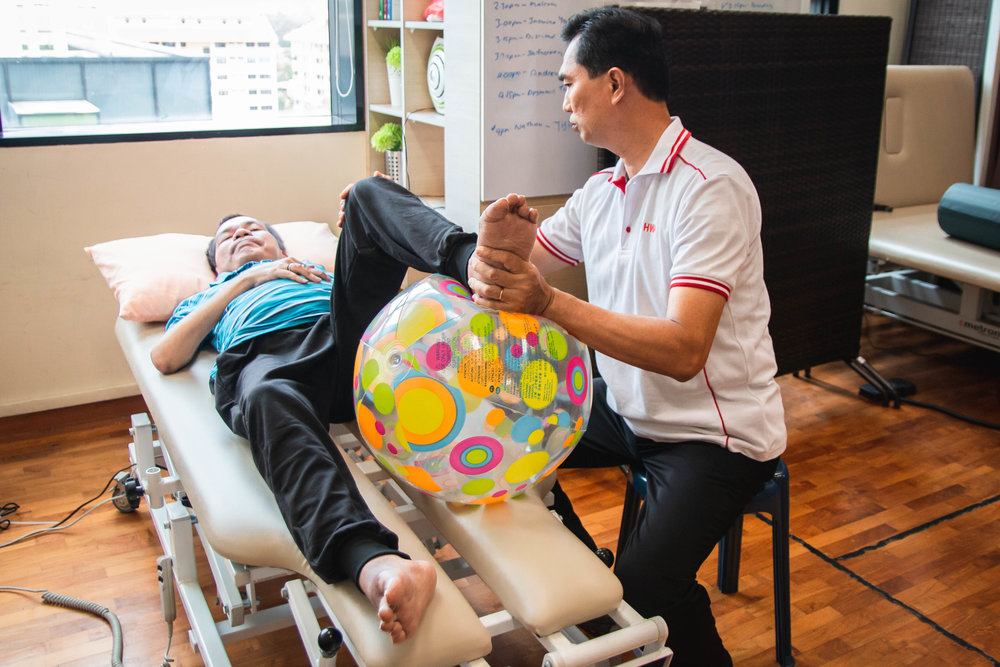 THERAPY
MDAS provides weekly physiotherapy for members. These sessions help to retain muscle strength and tone, prevent muscle wasting and delay the onset of contractures.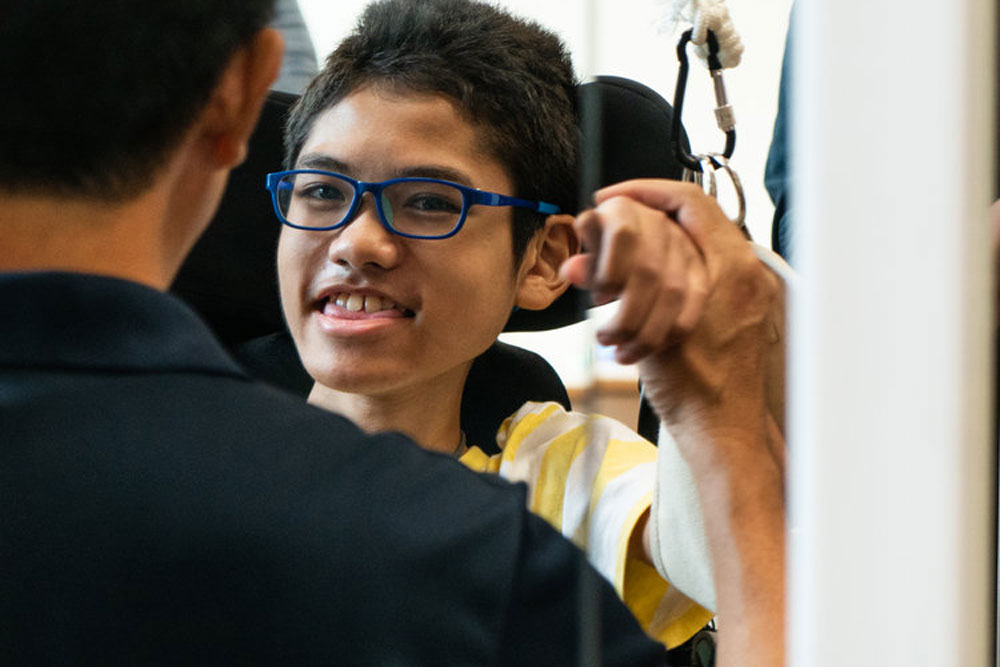 RESPITE CARE
With the mission to provide relief for caregivers, MDAS Respite Care Service seeks to provide assistance in activities of daily living and nursing care to members with Muscular Dystrophy. Our home-help and centre-based services enable caregivers to take a breather and help relieve their stress from taxing round-the-clock caregiving roles. This in turns enhances the well-being of caregivers so as to ensure they remain effective when providing care. These services include feeding, toileting and monitoring health conditions of these members with muscular dystrophy.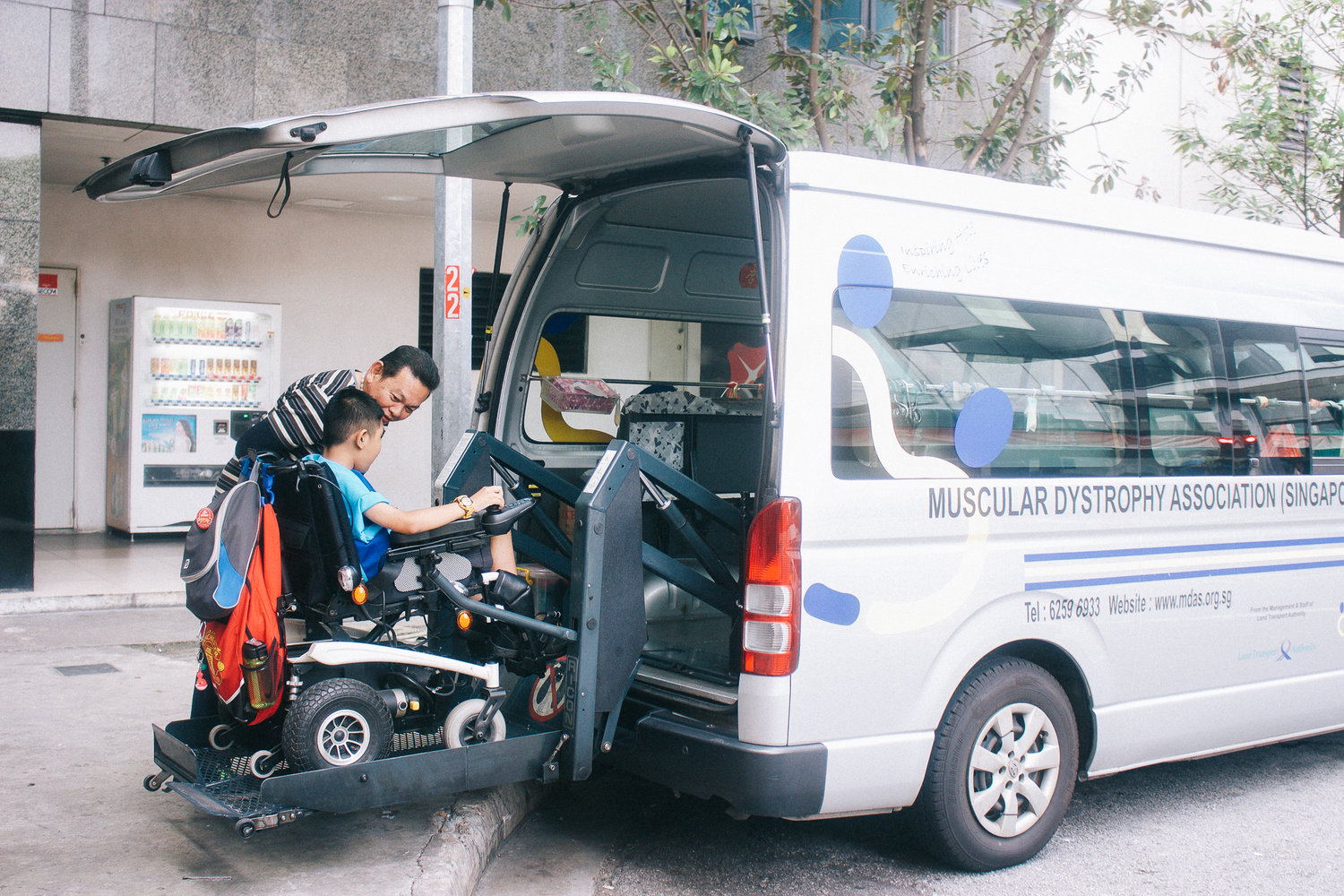 TRANSPORT
The MDAS' wheelchair-accessible transport service is available to all members with Muscular Dystrophy to provide a safe and affordable mobility option. A highly subsidised service using specially adapted vehicle, it plays an integral role in facilitating our members' participation in our association's activities as well as in their integration with the community. Members may also use the service under the Dial-A- Ride Scheme for their personal needs, such as attending medical appointments, going to school, recreational and social purposes.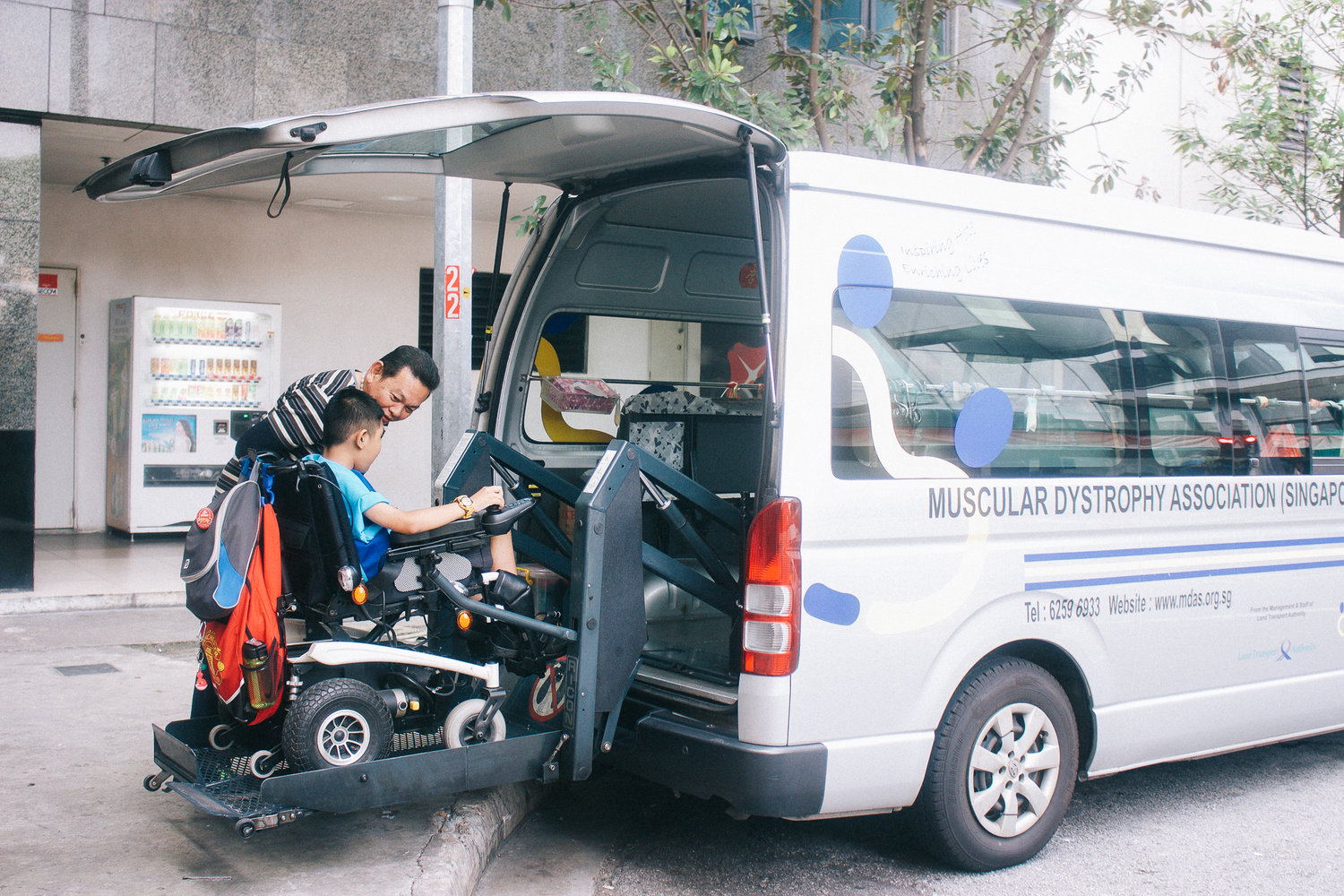 TRANSPORT SUBSIDY SCHEME
Through the Transport Subsidy Scheme, members are provided up to 100% subsidy on a case-by-case basis. This ensures that our school-going children remain in school and continue to seek regular medical consultation despite the high transport cost.
FINANCIAL ASSISTANCE
Under our Assistive Device & Equipment Subsidy, members with muscular dystrophy were provided with subsidies for the purchase of life-saving medical equipment. This enables them to enjoy a better quality of life and to live with dignity. We also prioritise the need of providing functional motorized wheelchairs for members as this is the first step to overcoming isolation and to come out into the community to have fulfilling interaction and learning.