MDAS organises regular Power Soccer and Boccia training sessions to encourage a sporting lifestyle among members, within their ability. These sports are beneficial for an individual's well-being and it also provides an excellent opportunity for camaraderie-building, teamwork and maintaining a healthy lifestyle.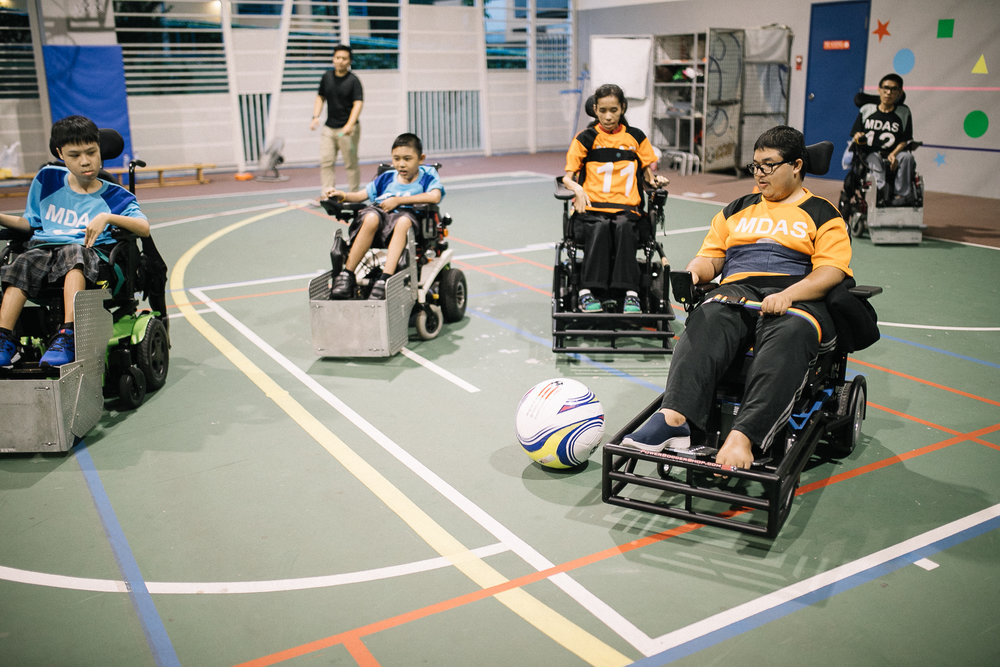 SPORTS | POWER SOCCER
The sport is played in on a standard-sized basketball court. Each team is allowed 4 players on the court at one time, including the goalkeeper. A match consists of two 20-minute periods. Because of the two-dimensional aspect of this game (players are typically unable to kick the ball into the air), artificial space has to be created around the players.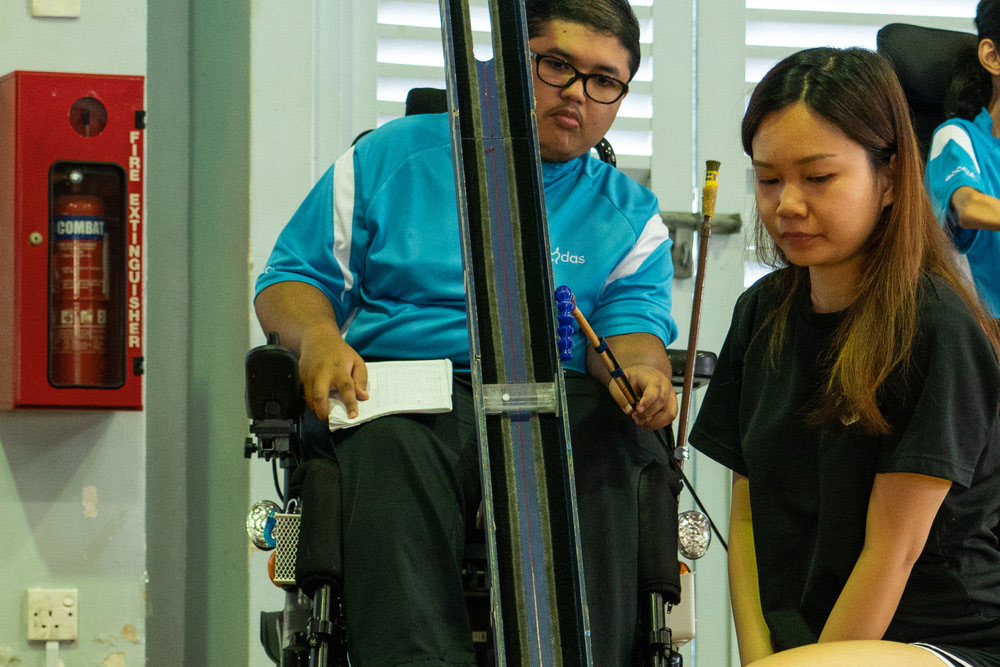 SPORTS | BOCCIA
Boccia is a game of strategy and accuracy that was originally designed to be played by people with cerebral palsy. Now, the sport includes athletes with impairments that affect motor skills.
The sport is played on a flat, smooth surface, where players must throw or roll coloured balls as close as possible to a white target ball, known as the "jack." The player, pair or team with the most balls near the jack is the winner.